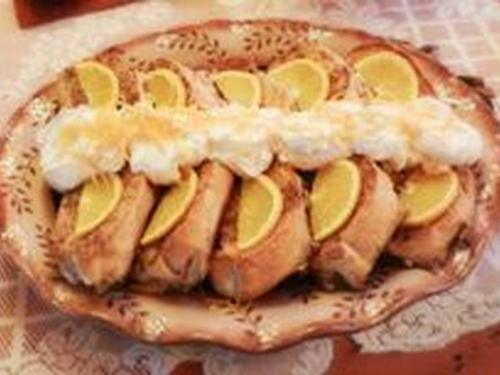 A recent guest wrote "We were greeted by the innkeeper Linda and later her husband Lee. Linda is not only an amazing cook but also has all the traits of the best innkeepers. [She was] warm and friendly while giving her guests their space. My husband and I have been to a lot of B&B's but the breakfast here was beyond anywhere we have ever been."
We look forward to welcoming you into the great room of our Julian, California inn. Come sit and relax, read, or play a game of cards. Mingle with innkeepers and other guests in front of a seasonal crackling fire. The indoor common lounging and dining areas feature satellite TV, games, and a book and tape library which are available in an inviting cozy cedar wood beam and brick lodge-style atmosphere.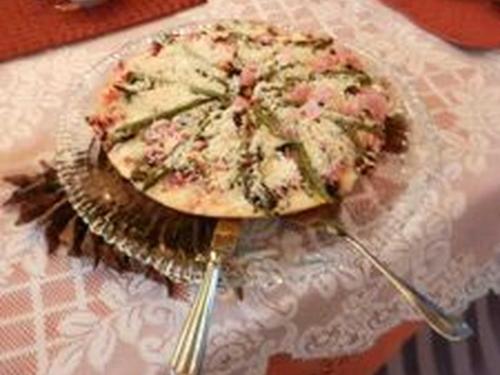 Resident animals include friendly dogs and cats, an exotic llama herd, and "Zoë" the parrot. Guests can watch for wildlife, and may see many varieties of birds such as the Wikiup's beloved wild turkeys and humming birds, and small animals such as raccoons, fox, coyote and deer.
Multiple spacious outdoor decks, walking paths, and seating areas are for guests' enjoyment. Enjoy the sounds of water from several fountains, or pet and feed the exotic llamas.
Full and delicious breakfasts are your innkeeper's specialty. Awaken to scrumptious "country gourmet" feasts and enjoy a different creation every morning. A recent guest writes, "We were served the best French toast I have ever tasted. It had a tiny caramel crust on the bottom (I don't know how she did that). The bread was slightly sweet and the egg mixture was flavored with orange and pumpkin pie spice. It was topped with home made whipped cream and orange zest and a huge bowl of fruit to spoon on top. A frittata was served with ham, asparagus, artichoke and cheese. The food alone was worth the trip."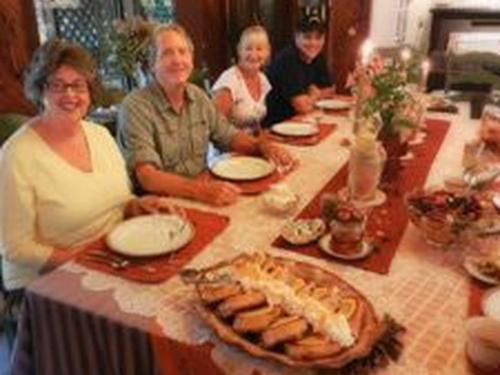 Wikiup BnB has been open as a Julian, California inn since 1983 and operated under the name "Smith House" until late 1989 when Lee and Linda Stanley purchased the property. The Stanleys renovated it, changed the name to Wikiup Bed and Breakfast, and reopened for business in January of 1990. The Stanleys have undertaken to provide the serenity and casual atmosphere guests have appreciated during there stays here. But, as casual and friendly as the ambiance may be, the goal the Stanleys have set, is to provide the guests a getaway experience that leaves nothing wanting during their stay at the Wikiup.