Julian Grape Stomp Festa!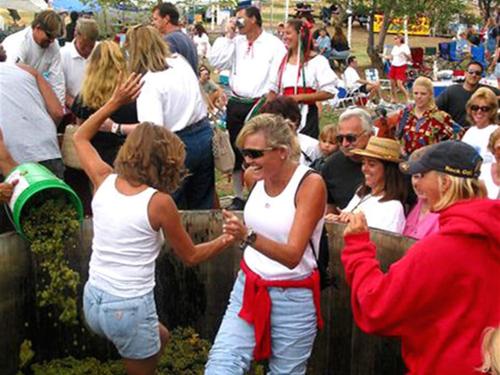 Come Stomp the Grapes
Julian Style
Date: Saturday, September 1st, 2018.
Times: 11 a.m. to 6 p.m.
Location: Menghini Winery
Admission: FREE with your two night reservation @ Wikiup Bed & Breakfast.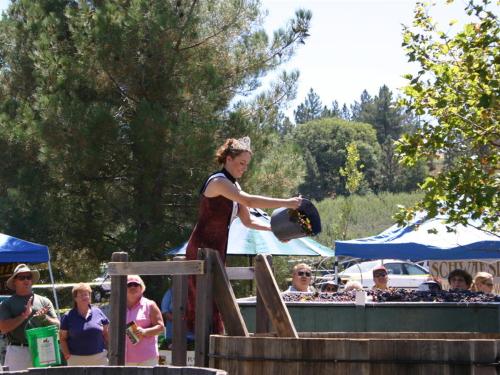 Every September the Julian Chamber of Commerce celebrates the harvest of the grapes with a real, olde-world style grape stomp and festa at the Menghini Winery. This grape stomp out-does all others by providing two barrels for stomping--one for adults and one for children.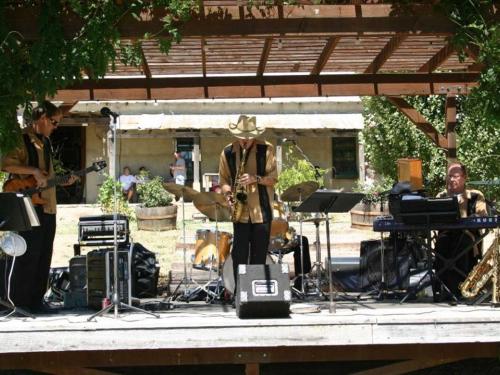 Tons of grapes are blessed then poured into the barrels. The atmosphere is created with Italian music by Roman Holiday, dancing, Bocci Ball competitions, stomping, wine tasting, a Jumbo Jump for the kids and a variety of food and crafts for sale will keep you busy. Situated in rolling hills covered with vineyards and apple orchards, the Menghini Winery offers an ideal setting for the Festa.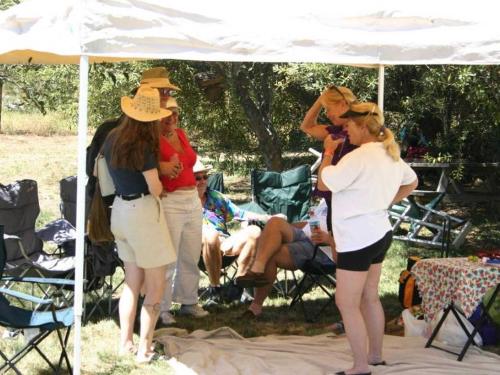 The Grape Stomp Festa is a Julian Chamber of Commerce fund raiser and has been for the last fifteen years. The festa draws approximately 2000 people each year. The proceeds from the event pays for marketing the town, cleaning the streets, maintaining the public restrooms and funding historic preservation projects and events