Julian California ~ Cuyamaca Mountains ~ San Diego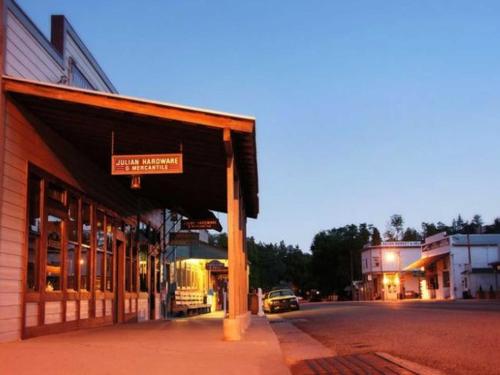 Julian is a premier mountain getaway, just an hour east of San Diego, in the beautiful Cuyamaca Mountains. Take a step back in time to the days of Julian's history rooted in the 1870s gold rush. Get away from the hectic rush of city life, discover the charms and quaintness of Julian.
CLICK HERE TO SEE ALL OF THE AREA'S PHOTOS
It is the leading mountain retreat in the county. It is unique in that it has four distinct seasons. Spring brings the blossoming of many flowers including daffodils, lilacs and fruit trees. Summer is perfect for hiking and star gazing, fall is famous for our apples and fall colors, winter brings snowfalls with cool crisp, holiday atmosphere.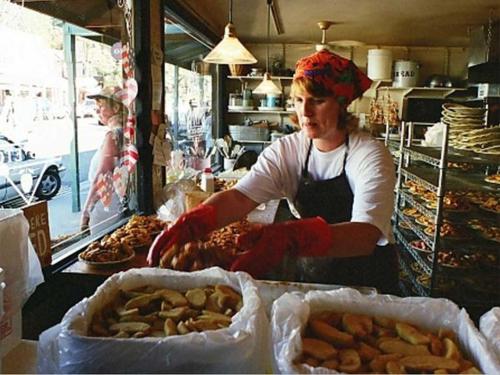 Although famous for our superb apple pie one can enjoy all year round, Julian has become the center for visitors who wish to stay in the mountains but take day trips to the nearby casinos, state parks and the attractions of the coast. Julian has always been the B&B capital of Southern California, known for its romantic atmosphere, but is now fast becoming a great destination for families, hikers, weddings and corporate retreats.
Specialty shops line our streets. Julian's attractions are unique, including wineries, gold mines, historic train and a wolf preserve. From the old time melodrama, the Grape Stomp Festa to the Julian Music Festival, Julian events are great for couples, families and groups.
Wikiup B&B - 1 mile east of the old mining town of Julian